CITY PURE
---
CLEANSING GEL + RADIANCE MASK
BAMBOO CHARCOAL / MANDELIC ACID
Sale price

€32,00
Regular price
(/)
An oil-free cleansing gel with a brightening and detoxifying effect, ideal for combination skin exposed to smog and pollution.
It's soft, light, luxurious, and delightfully scented. And it's black. Whatever your skin type, City Pure is the cleanser you can't do without.
City Pure is also a brightening and purifying face mask by leaving it on 1 or 2 minutes before rinsing it off. Suitable for all skin types.
Product formulated without parabens, silicones, sulphates (SLS, SLES), PEG, petroleum.
VEGAN / BIO / 97,4% NATURAL
FOR WHOM?

For those looking for a facial cleanser that leaves the skin clean, fresh and radiant without the annoying sensation of "tight skin".

For those who have skin prone to imperfections and want a gentle but effective cleanser.

For those who are exposed to smog and pollution.

For those who don't like foaming cleansers.

For those looking for a cleanser to use with facial cleansing devices such as Foreo and similar.

For all skin types, even dry, sensitive and reactive.
PRODUCT OVERVIEW

City Pure is an oil-free cleanser with a non-foaming jelly formula and with a brightening and detoxifying effect.

City Pure's formula perfectly balances the purifying and detoxifying properties of bamboo charcoal and sage, the brightening and exfoliating properties of mandelic acid and bromelain, and the soothing properties of aloe vera, panthenol, and an anti-inflammatory blend of 11 Chinese medicinal herbs.

The result is a comfortable, effective, yet gentle cleanser perfect for daily use.

You can also use it as a brightening and purifying face mask by leaving it on 1 or 2 minutes before rinsing it off.

KEY INGREDIENTS

Mandelic acid: an alpha-hydroxy acid obtained from bitter almonds that gently exfoliates skin without irritating it.

Bamboo charcoal: used for centuries for its detoxifying, deodorant, and purifying properties. It absorbs toxins, impurities and other harmful substances, leaving skin nice and purified. It also works as a gentle exfoliant, unclogging pores, boosting cell growth, and leaving skin smoother than ever.

Bromelain: this enzyme obtained from pineapple has an exfoliating and dermopurifying effect.

Sage extract: a natural antiseptic and dermopurifyer.

Aloe Vera: known for its healing, re-epithelialisation, anti-free-radical, soothing properties and calming effect on inflamed tissues. It also slows down the cell ageing process.

Panthenol (vitamin B5): soothing, moisturising e anti-inflammatory properties.

Soothing complex: made with 11 Chinese medicinal herbs (Dahurian and Korean angelica, green tea, capsicum, gromwell, goji, white mulberry, pine, Korean black raspberry, Chinese knotweed, and Sophora root) with an anti-inflammatory effect.

FULL INGREDIENT LIST

Ingredients: Aqua [Water], Mandelic acid, Glycerin, Xanthan gum, Sodium cocoyl glutamate, Salvia officinalis (Sage) leaf extract *, Aloe barbadensis leaf juice *, Panthenol, Bromelain, Charcoal powder, Tartaric acid, Gluconic acid, Camelia sinensis extract [Camellia Sinensis Extract], Capsicum annuum fruit extract, Citrus aurantium dulcis (Orange) peel extract *, Lycium chinense fruit extract, Sophora flavescens root extract, Angelica gigas root extract, Angelica dahurica root extract, Lithospermum erythrorhizon root extract, Morus alba stem extract, Pinus palustris leaf extract, Lactic acid, Propanediol, Ceratonia siliqua gum, Rubus coreanus root extract, Parfum [Fragrance]**, Tetrasodium glutamate diacetate, Citric acid, Sodium hydroxide, Maltodextrin, Limonene, Benzyl alcohol, Sodium benzoate, Potassium sorbate.

* From organic farming
** 100% natural fragrance

PAO: 6M

NATURAL INDEX: 97,4% of natural ingredients
AWARDS

The Beauty Shortlist Awards 2022
Commended
PACKAGING DISPOSAL

OUTER CASE: PAP 20 / PAP 21 PAPER
BOTTLE: PP5 PLASTIC
CAP: PP5 PLASTIC

Check your local regulations
CITY PURE
Sale price

€32,00
Regular price
Choose options
CLEANSING GEL + RADIANCE MASK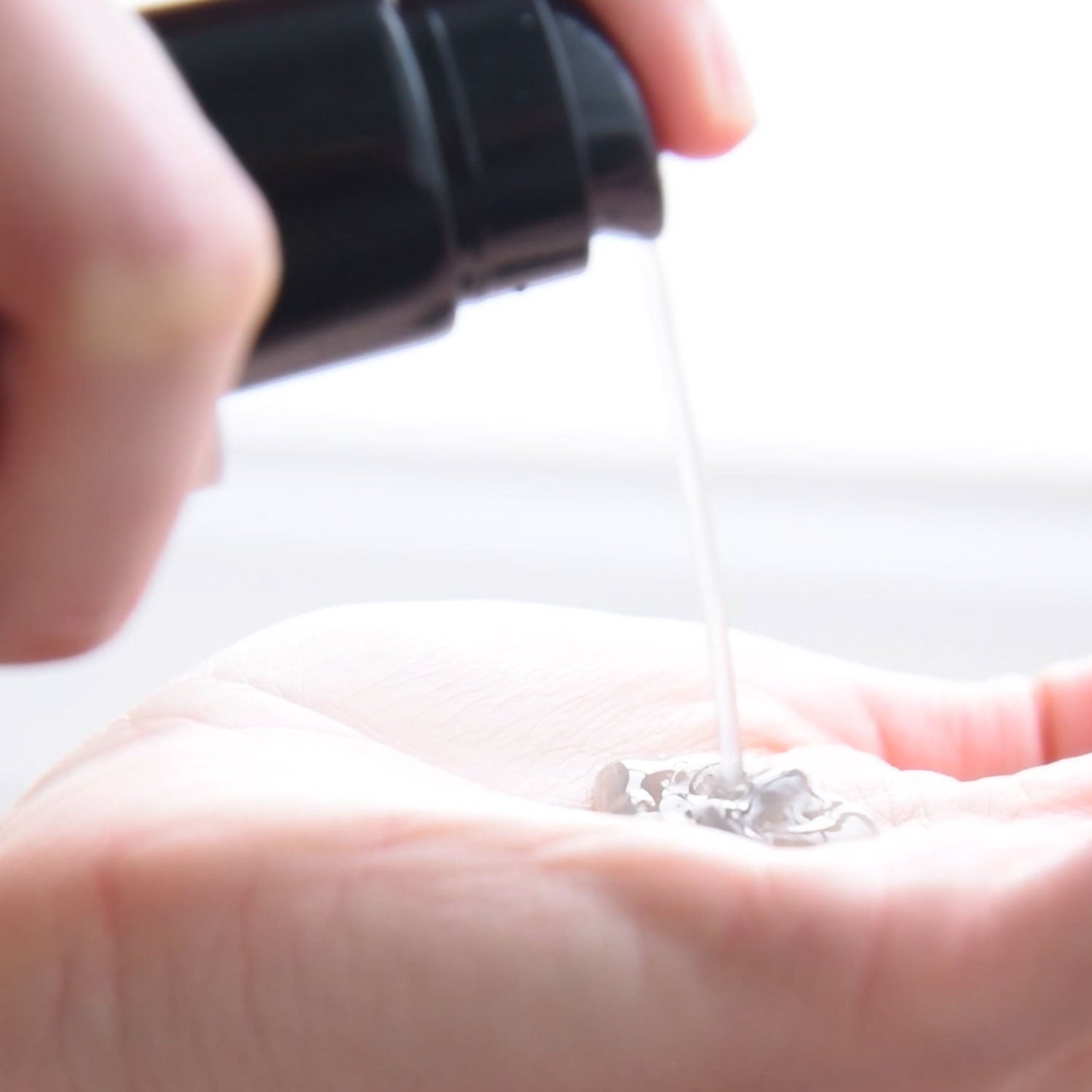 RITUAL
HOW TO USE
As a cleanser: apply morning and evening to damp skin, massage gently and rinse off.
As a second step of the double cleansing: after cleansing the face with Tokyo Cleanser, which works by affinity, rinse and carry out a second passage, with damp skin, with City Pure which works by contrast and is ideal for completing this effective cleansing ritual.
As an illuminating and purifying mask: 1-2 times a week, apply a generous amount of product to damp skin, leave on for 2 minutes and rinse thoroughly. Avoid contact with eyes area.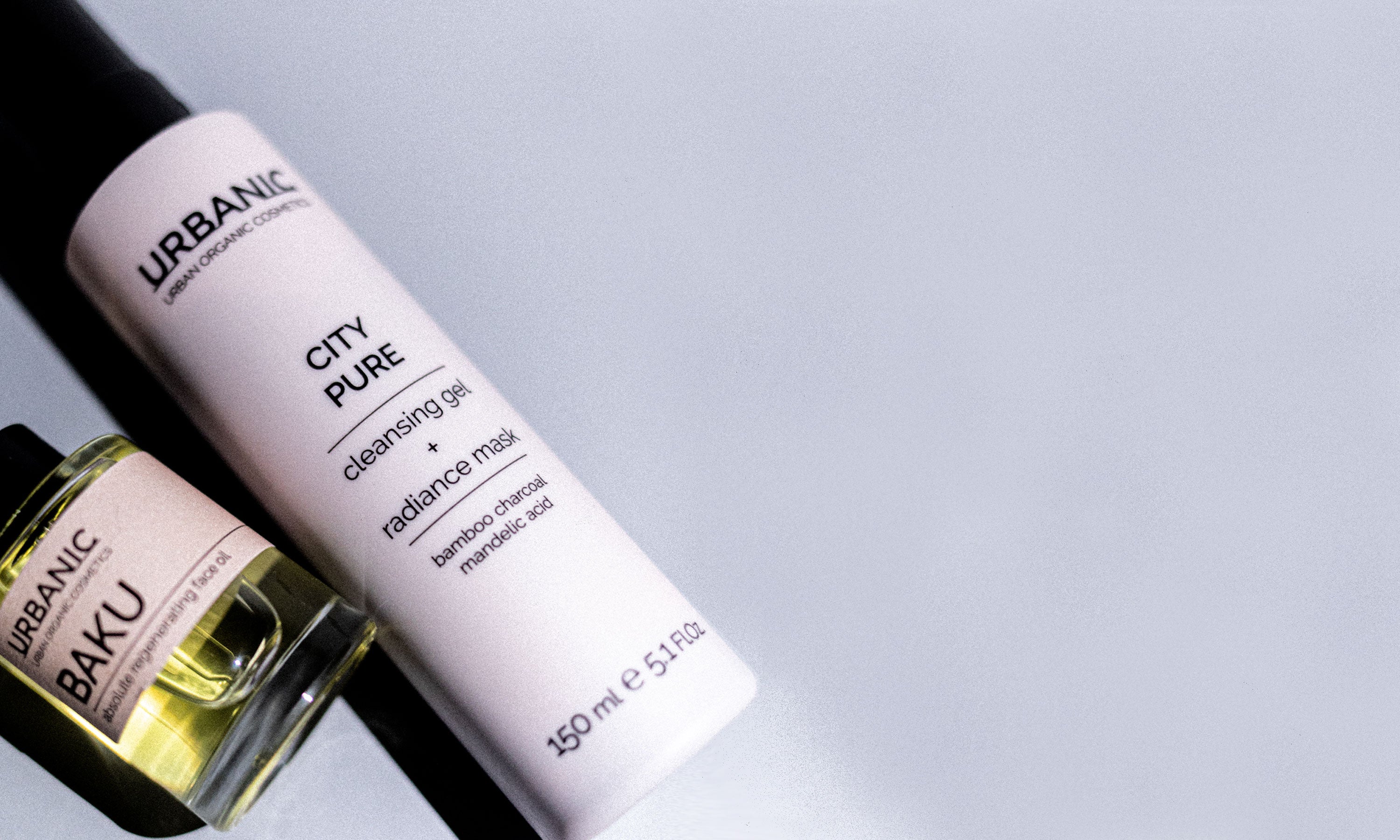 #1 / BENEFIT
GENTLY CLEANSES
With Panthenol and plant-based surfactants for an ultra-gentle action.
#2 / BENEFIT
IMPROVES SKIN TEXTURE
The brightening and gently exfoliating properties of Mandelic acid and Bromelain promote cells turn over.
#3 / BENEFIT
DETOX THE SKIN
Activated Bamboo charcoal and Sage extract are the key ingredients to detoxify and purify the skin.
#4 / BENEFIT
2-IN-1
It can be used as a brightening and purifying face mask as well.
AWESOME
THIS FACE CLEANSER SURPRISES ME. I HAVE VERY DRY SKIN AND NOT ONLY DO I NOT FEEL DRY AFTER USE BUT MY SKIN IS SOFTER, SMOOTH AND BRIGHTER.
Sara R.

CLEAN & SUSTAINABLE BEAUTY
AWARD-WINNING SKINCARE
CRUELTY FREE & VEGAN
INDIPENDENT
MADE IN ITALY