YOU CAN FIND AND TRY URBANIC PRODUCTS IN CAREFULLY SELECTED STORES. FIND THE ONE NEAREST TO YOU IN THE LIST.
PROFUMERIA OGGIONI
Viale Regina Giovanna, 36
20129 MILANO
www.profumeriaoggioni.it
ENUA SOUL ESSENCE
Via della Chiusa, 3
20123 MILANO
LA NICCHIA
Via Palestro, 29
20025 LEGNANO (MI)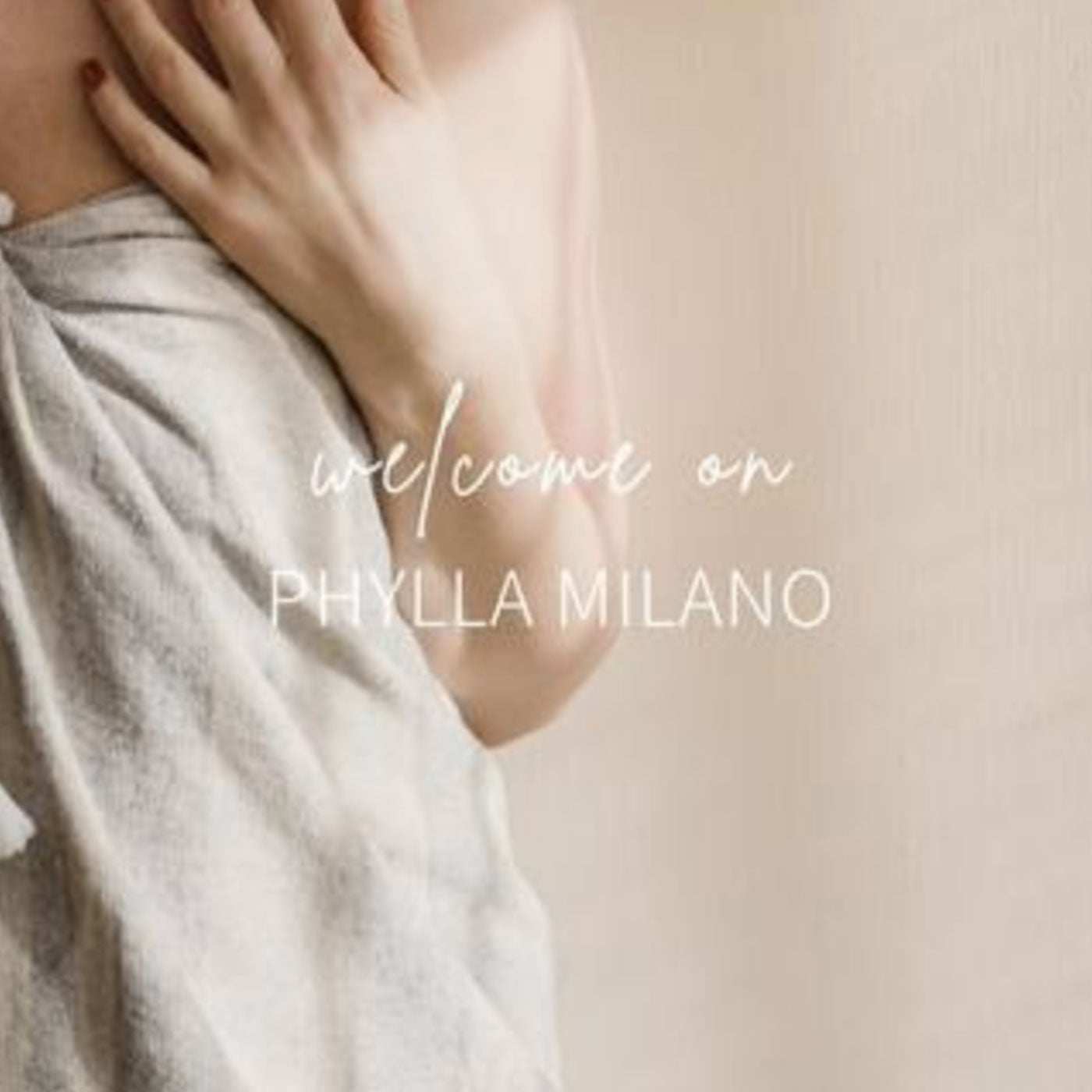 PHYLLA MILANO
20139 MILANO
www.phyllamilano.it
THE BEAUTY BOUTIQUE
Piazza delle Erbe, 49
39100 BOLZANO
www.thebb.it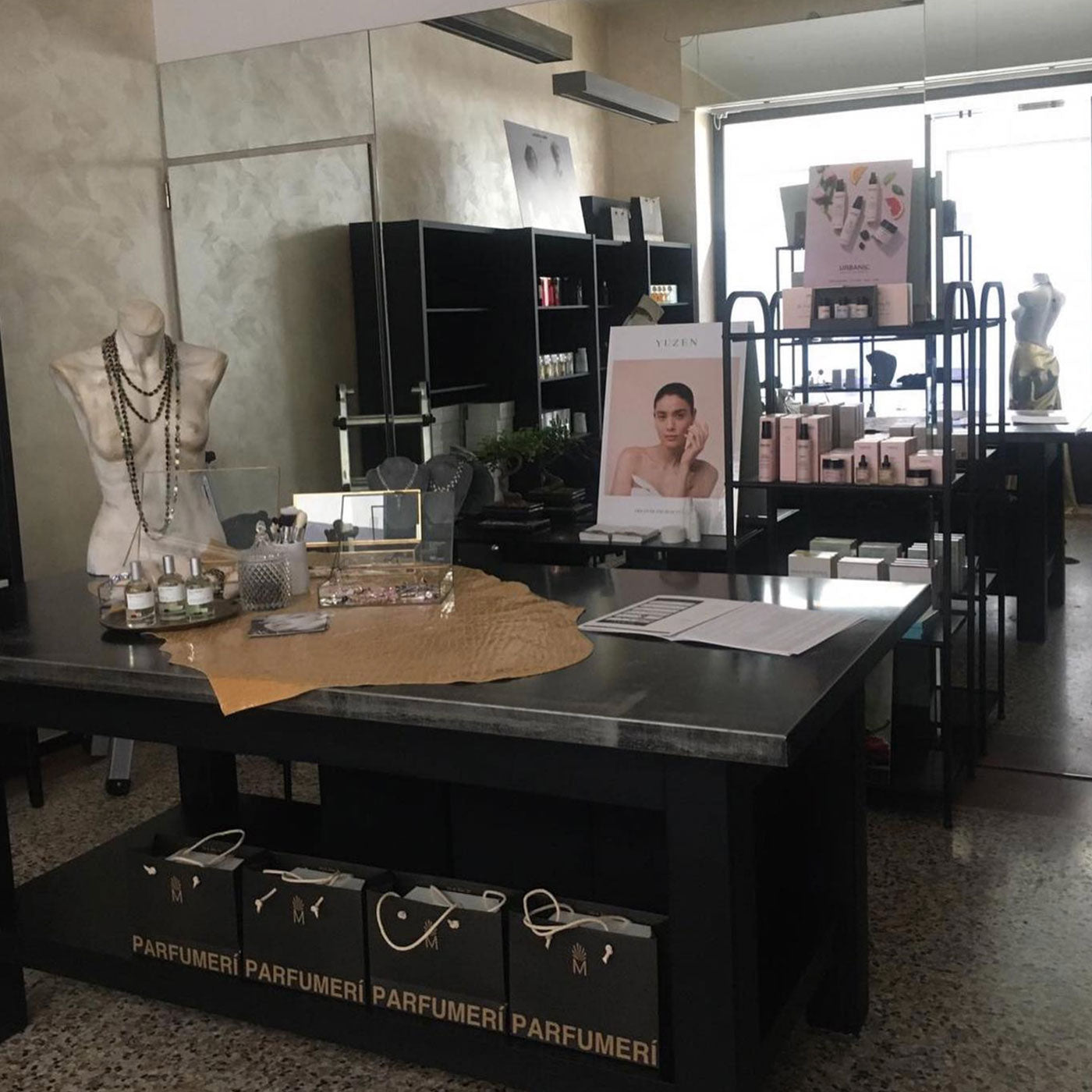 PARFUMERÍ
Via A. Diaz, 24
38132 TRENTO
VALENTINA B.
Contrà XX Settembre, 9
36100 VICENZA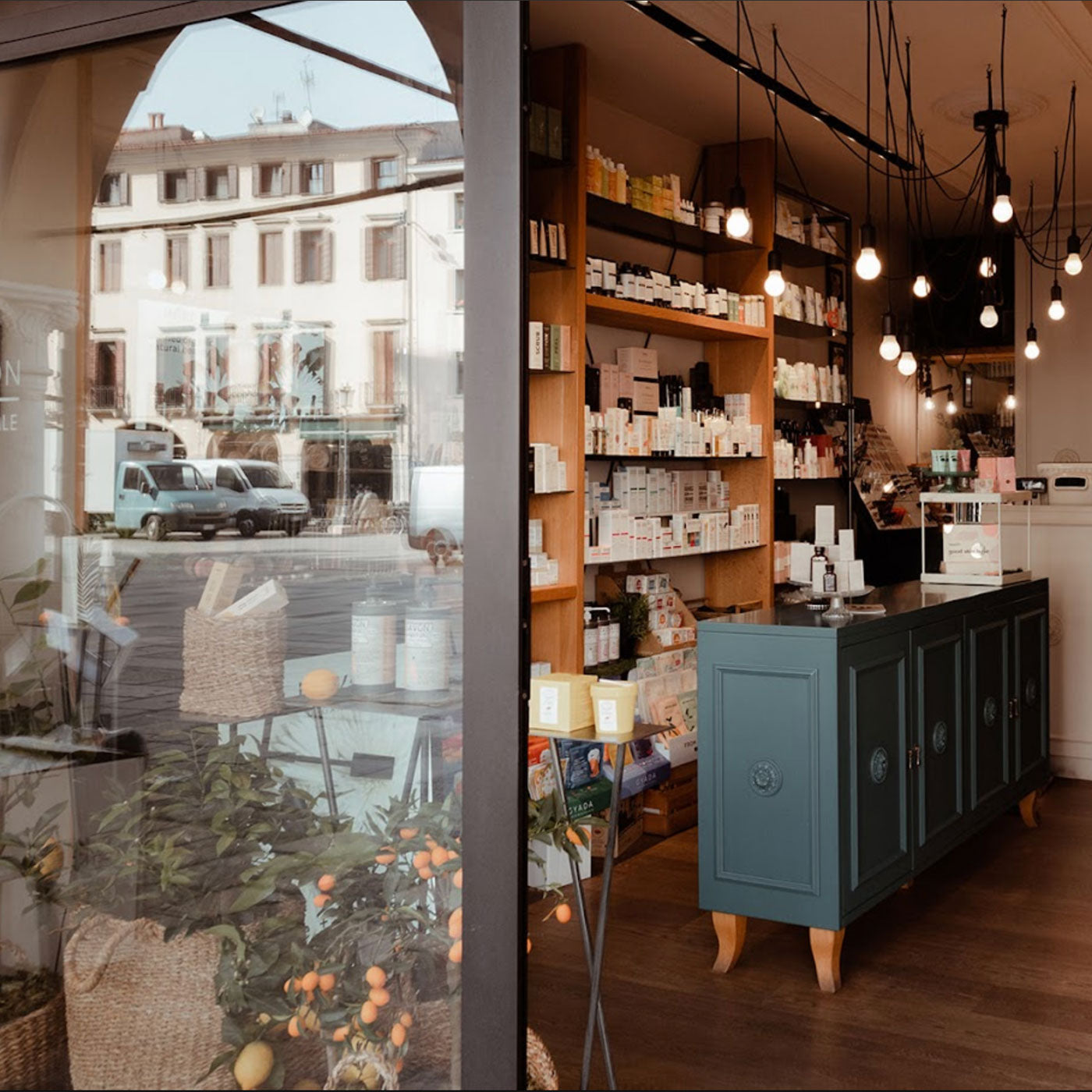 GREENMAISON
Piazza della Frutta, 9
35122 PADOVA
www.greenmaison.it
REGINA DI SABA
Via Cavour, 17/A
33100 UDINE
PROFUMERIA SACHÀ
Corso Guglielmo Marconi, 19
10125 TORINO
www.profumeriasachatorino.com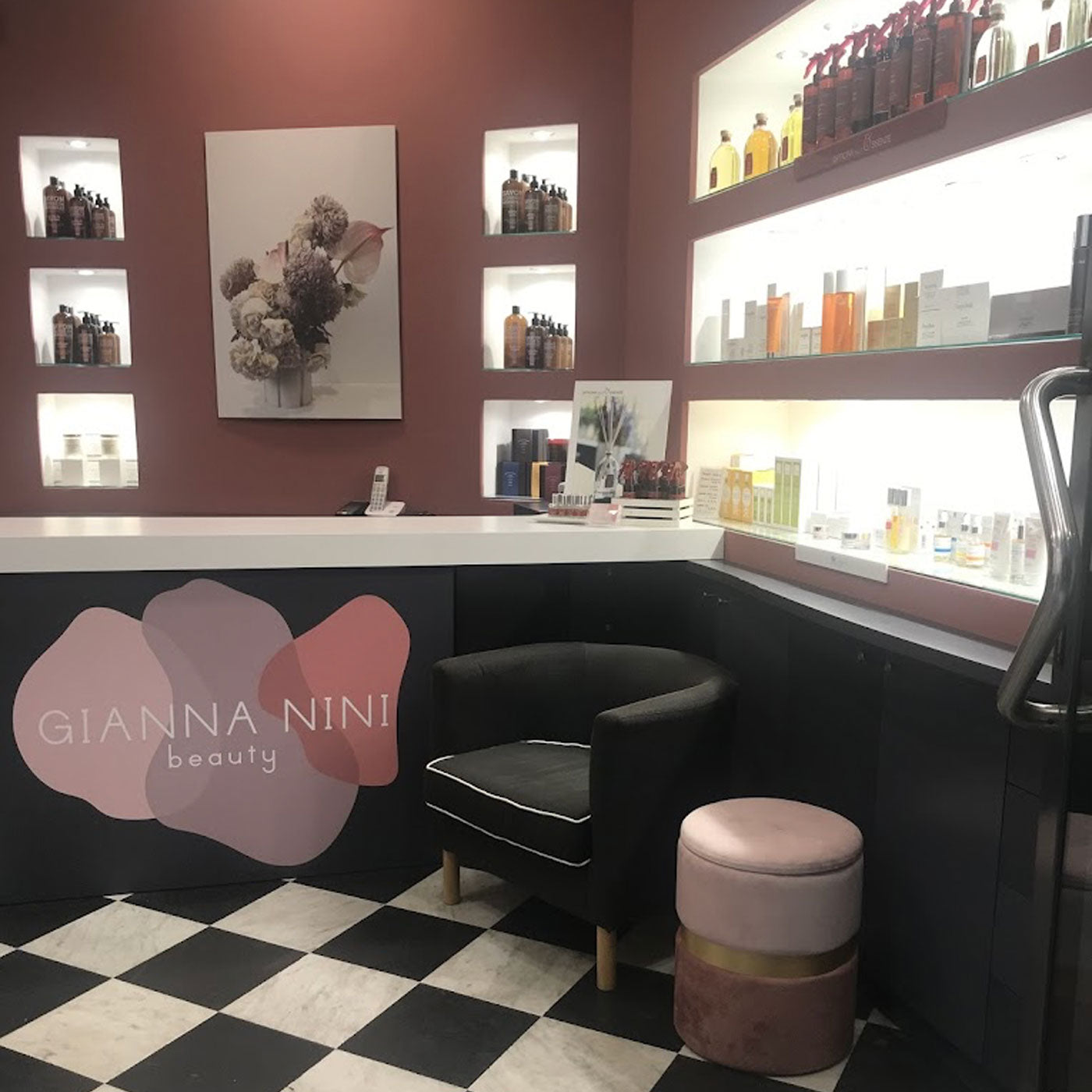 GIANNA NINI BEAUTY
Via Interiano, 7
16123 GENOVA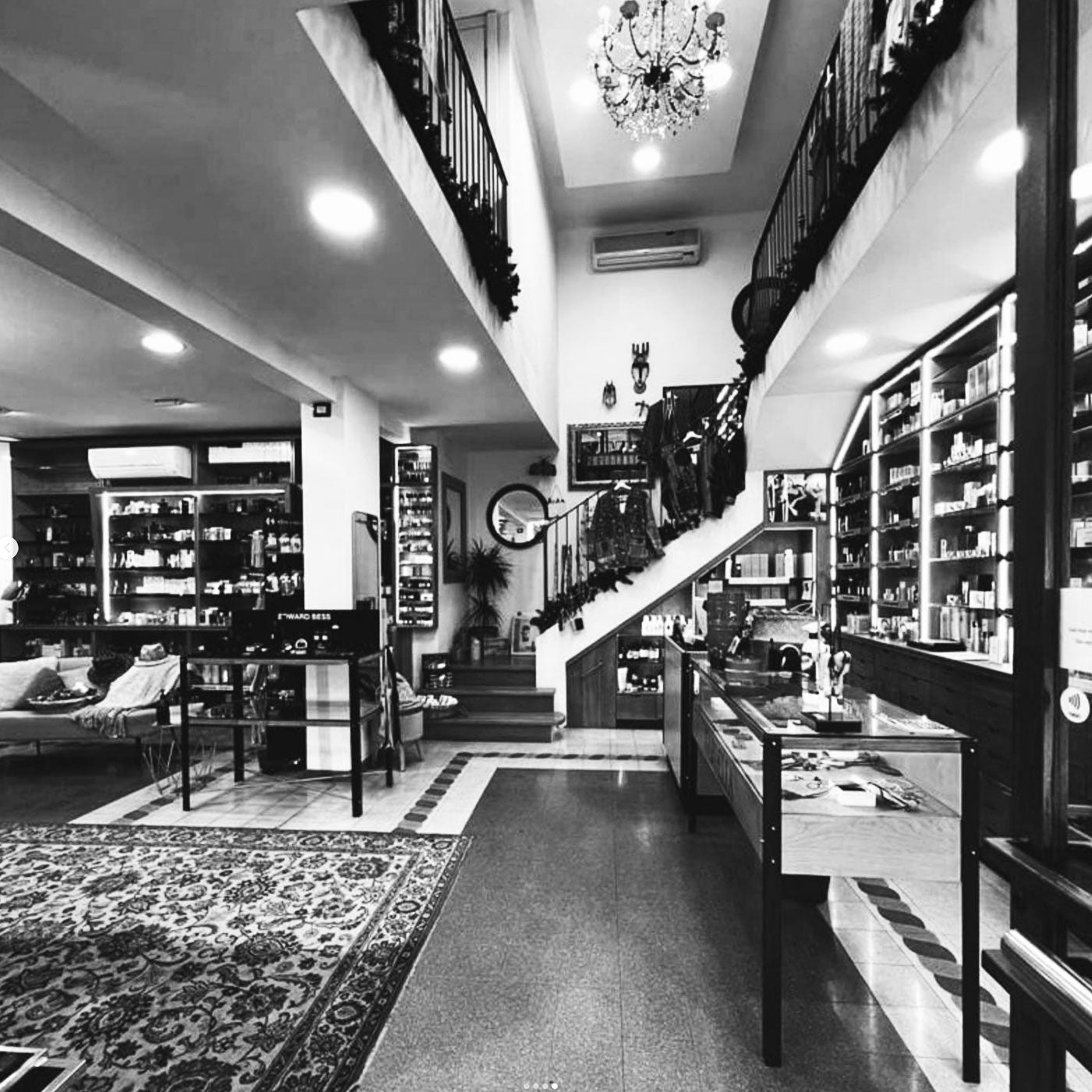 PROFUMERIA GARDELLA
Via Caprera, 36
16146 GENOVA
PROFUMERIA SHEYLA
Via Camillo Benso di Cavour, 36/A
PIACENZA
ODÉ PROFUMERIA ARTISTICA
Via Baldini, 18
CESENATICO (FC)
www.odecesenatico.com/
TOMASINI PARFUM
Corso Giuseppe Mazzini, 74
FAENZA (RA)
PROFUMERIA ALESSANDRA
Piazza Giovanni XXIII, 25
Anzola dell'Emilia (BO)
profumerialessandra.it
FARMACIA FIORENTINI
Piazza Duca D' Aosta, 1/a
SCANDIANO (RE)
MEDICAMENTA ORGANIC APOTHECARY
Via S. Felice, 22
BOLOGNA
PROFUMERIA SELETTIVA AQUAE
Via Santa Croce, 54
55100 LUCCA
LOTUM BOUTIQUE
Corso della Repubblica, 34
62100 MACERATA
www.lotumboutique.com
BLOOM
Viale Regina Margherita, 53/2
65123 PESCARA
www.bloomnaturalcare.com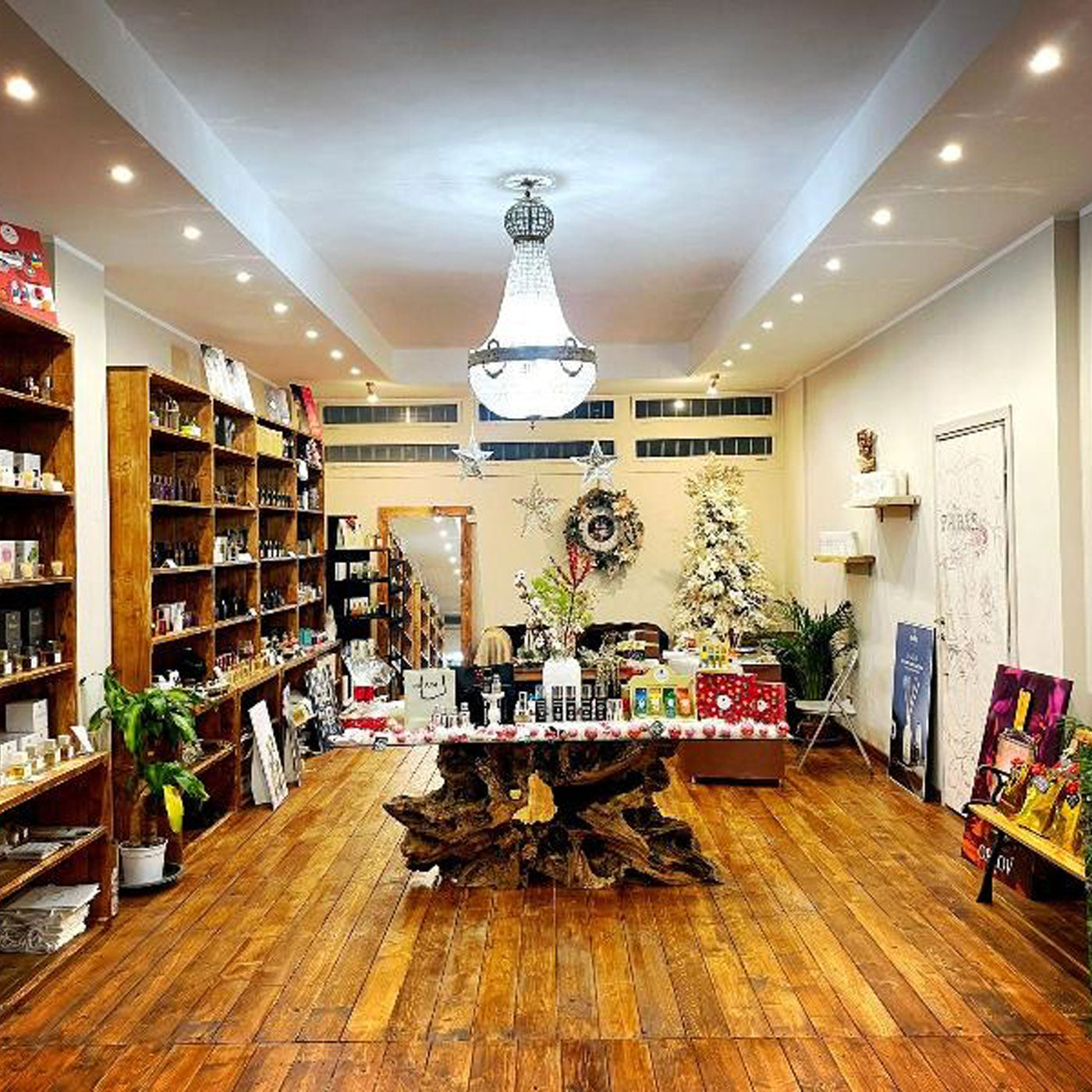 LA CLOSERIE
Via Giuliano da Sangallo, 36
00121 Lido di Ostia (RM)
www.lacloserie.it
IL POSTO BIO
Via Pratovecchio, 8
00138 ROMA
shop.ilpostobio.it
STUDIO OLFATTIVO
Corso Giuseppe Garibaldi, 45
81055 Santa Maria Capua Vetere (CE)
www.studiolfattivo.it
CONTESSA PROFUMERIA ARTISTICA
Via Vincenzo Pupino, 12
74123 TARANTO
POLOPELO CLUB
BARCELONA
C/ de Sant Pere Més Alt, 59
CODES
VALENCIA
codesidcosmetics.com