URBANIC
"OUR COMMITMENT IS TO CREATE HIGH QUALITY, EFFECTIVE, CLEAN AND MORE SUSTAINABLE COSMETICS."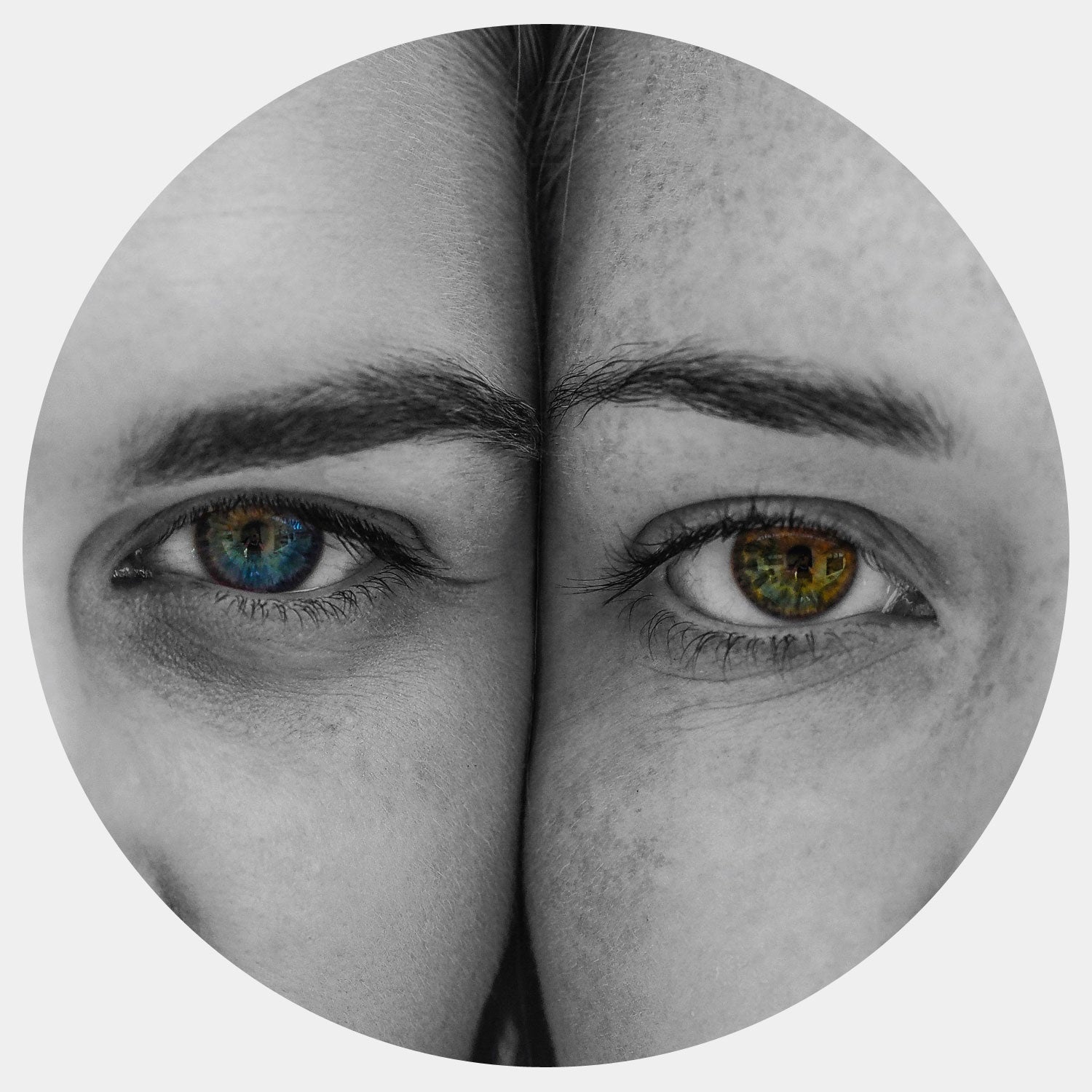 URBAN + ORGANIC
URBANIC is a lifestyle and is the result of hard work, passion, creativity and courage, after more than 10 years of research and experience in the world of Beauty.
Our products are designed to provide a solid routine aimed at balancing and well-being of skin subjected to daily pollution, stress and external aggressions.
/ URBAN SKIN & CONSCIOUS PEOPLE
NATURAL & HI-TECH
Using natural formulations is an exciting challenge. For our products we use up to 100% ingredients of natural origin, preferring those from organic farming and studying how to obtain their maximum potential by exploiting their synergies.

We start from nature to go further: all our products contain latest generation active ingredients from the best biotechnology and green chemistry with efficacy tested and documented by numerous lab research.

Advanced and natural "skin friendly" formulas for maximum tolerability on all skin types and minimum environmental impact.
ETHICS & SUSTAINABILITY
Respect for our Planet is a value that guides us in every choice.
For our packaging we use recyclable materials and FSC and EU Ecolabel certified paper. For shipments, we have chosen to use recycled cardboard as the filling material. Furthermore, for the production of our outer boxes, we participate in the environmental sustainability initiative, through which more trees are planted than those used to produce the paper (One Tree Planted project).
Our laboratory collaborates with the major Italian universities and uses eco-sustainable production processes. The energy used comes only from renewable sources located 100% in Italy and CO2 emissions are compensated (Lifegate Energy project).
URBANIC supports Sea Shepherd. Part of revenues from sales is donated monthly to Sea Shepherd Italy in support of marine ecosystem protection campaigns.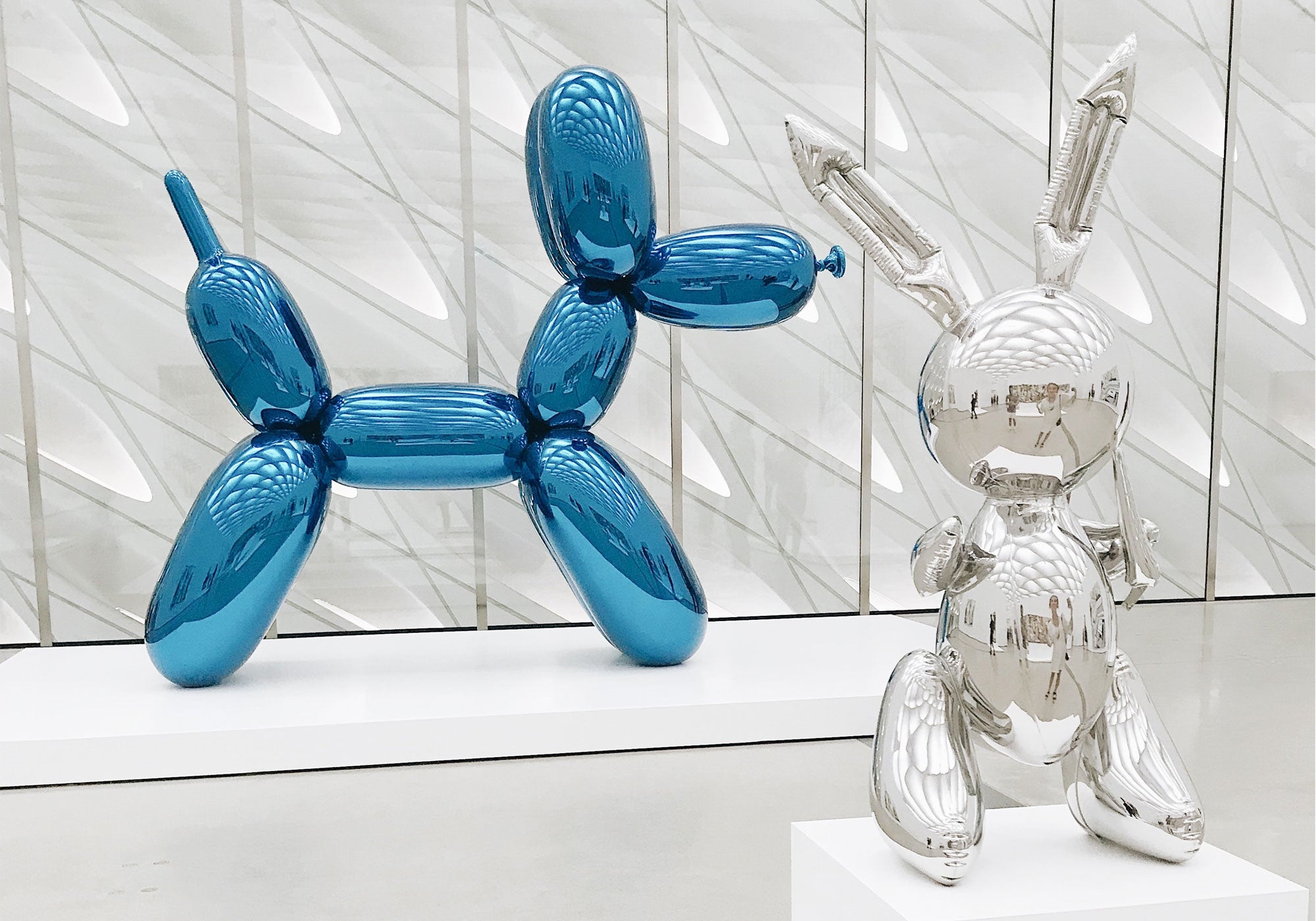 CRUELTY FREE & VEGAN
All URBANIC products are cruelty free, they have not been tested on animals (as per European regulation) and do not contain ingredients of animal origin, they are all Vegan.
At URBANIC we love animals - like our cat Dorothy - and are committed to their well-being.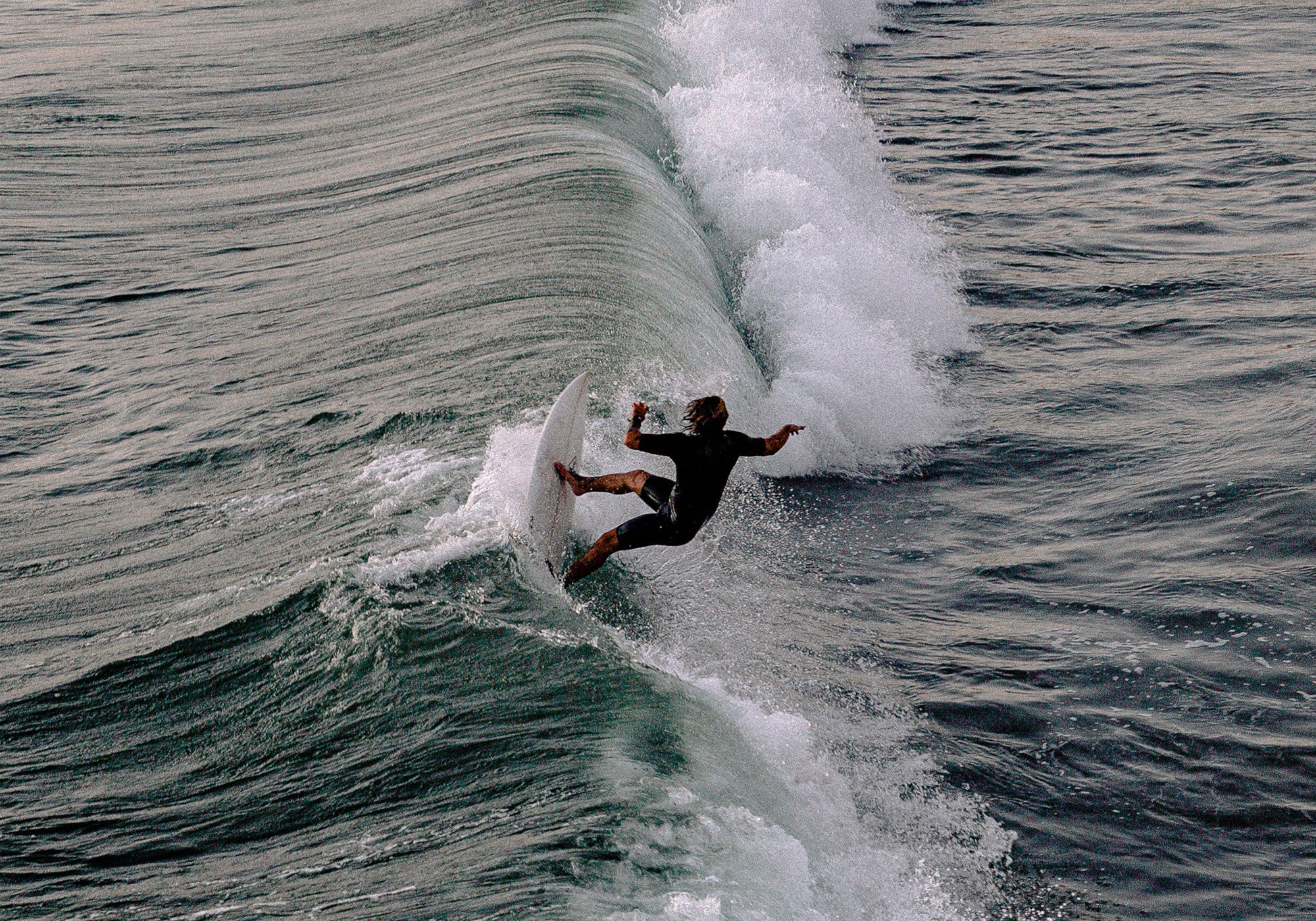 INDIE
We love to be independent. Free to choose, not to have to compromise and to be able to take the best path for us, for our products and for our brand. This is also why we personally take care of carefully selecting our retailers.
We use excellent raw materials and produce in small batches to ensure maximum performance and product freshness.
URBANIC products are Made in Italy.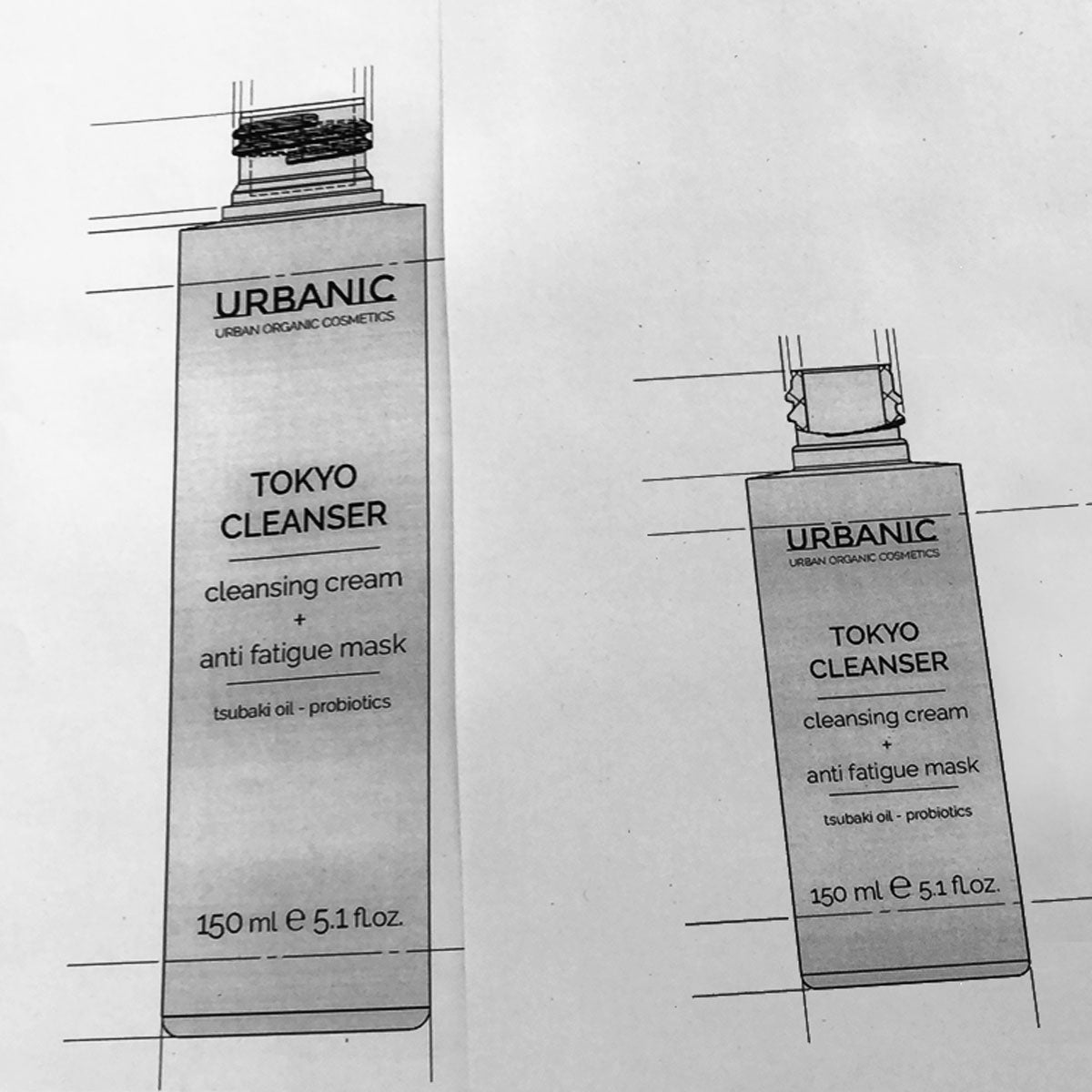 THE PROJECT
2020
After years of work in the Beauty world and after thousands of tested and analyzed products, our dream finally takes shape.
The URBANIC project becomes reality.
STEP 1: THE CLEANSING
2021
The first 4 URBANIC products come out. All dedicated to the most important step of any skincare routine: CLEANSING.
AWARDS AND NEW PRODUCTS
2022
Our products are tested and appreciated by industry experts, in particular The Beauty Shortlist Awards rewards our face cleansers, giving KASHI a prestigious Editor's Choice.
In March, the line expands with 3 new products to complete the skincare routine: LIFT, BAKU and VELVET.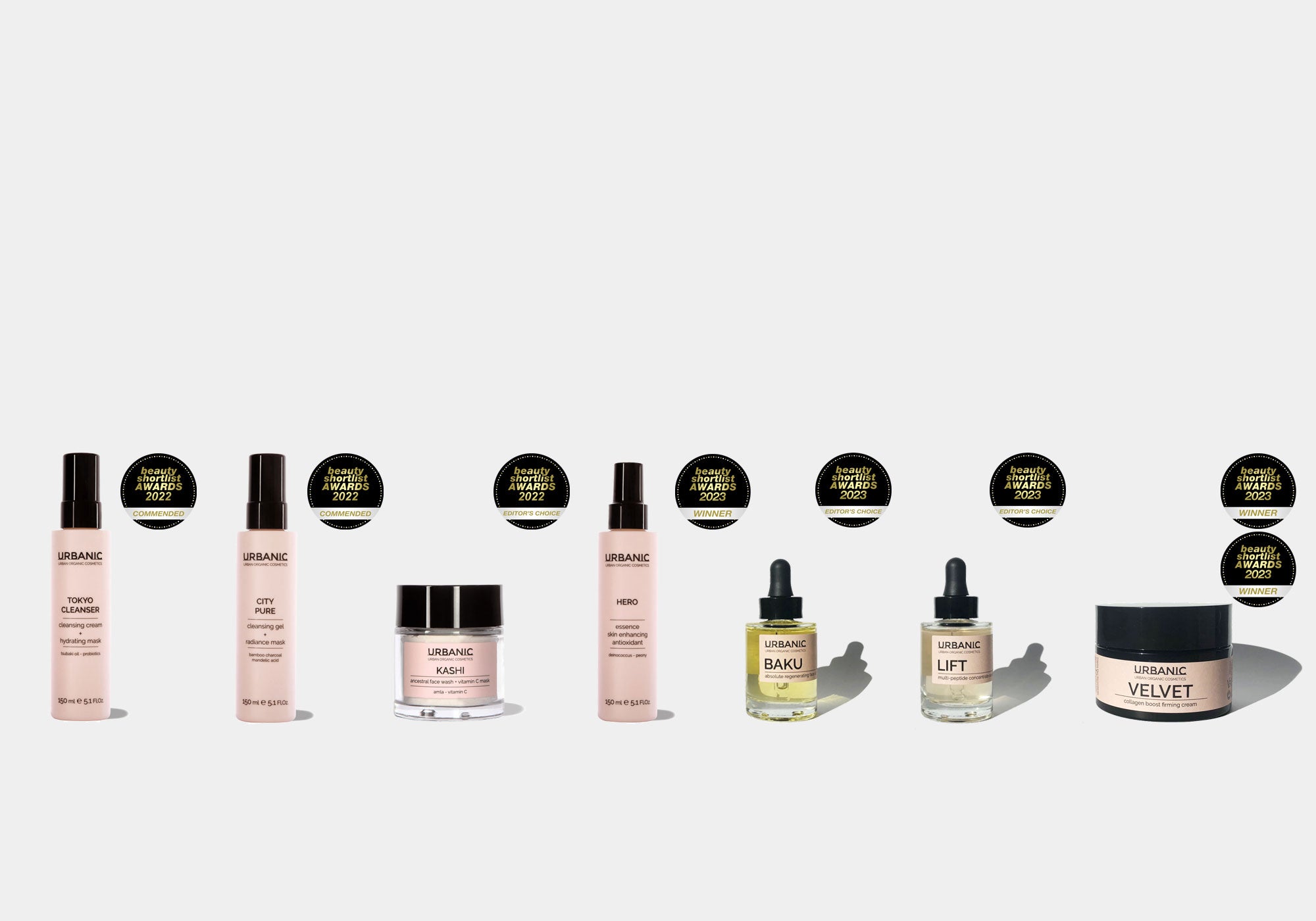 PRIZES AND AWARDS
AWARDS
The Beauty Shortlist Awards 2023
VELVET
Winner Best Collagen Moisturiser
Winner Best Hev/Blue Light Protection Product
HERO Winner Best Facial Toner
LIFT Editor's choice
BAKU Editor's choice
The Beauty Shortlist Awards 2022
KASHI Editor's choice
CITY PURE Commended
TOKYO CLEANSER Commended

The Beauty Shortlist has been celebrating the best products and the best brands of green and clean cosmetics for 13 years. There are no sponsors, no shortcuts and each product is evaluated by a panel of experts.
"Tested by experts, these Awards aren't easy to win."